Downsview Parks
Downsview in the late 50s and early 60s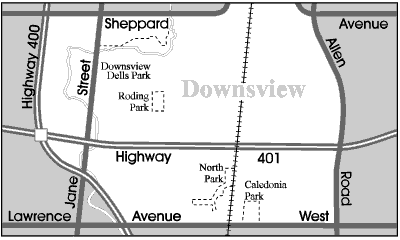 The entrance to Downsview Dells - 1963.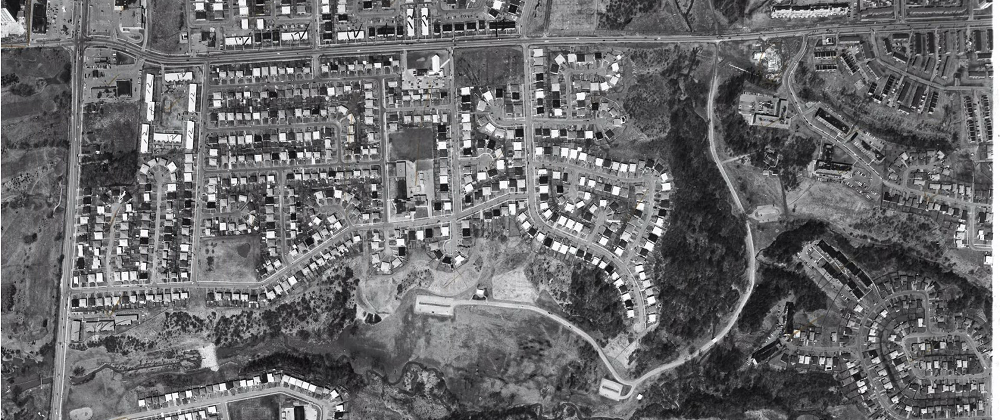 Downsview Dells Park, an aerial view from 1969. Click here to a larger more detailed image of this same photo.
Downsview_Dells_Park_1969_large.png.
Downsview Dells was only formally developed by Toronto as a Park in 1960. At that time it was called Black Creek Park, but this name led to confusion with Black Creek Pioneer Village in the Black Creek Conservation Area further north so its name was subsequently changed to Downsview Dells. The park covers 75 hectares and follows the Black Creek ravine south of Sheppard Avenue to Jane Street at Troutbrooke Drive. This old 1969 aerial photo shows a very underdeveloped land with a lot of nice homes backing onto the ravine even back then. The Oakdale Golf and Country Club across on Jane Street likely hadn't been formed yet.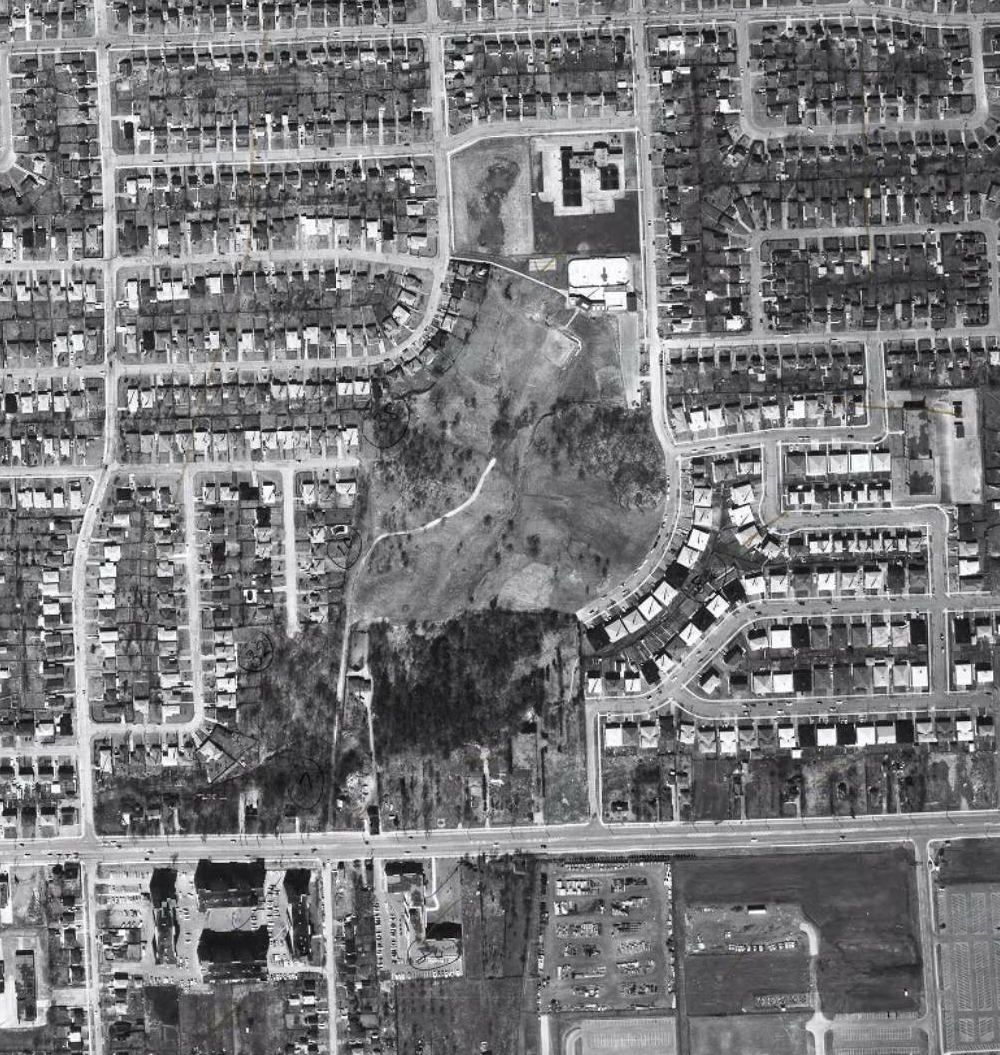 Roding Park in 1969. Wilson Avenue along the bottom. Lexfield Avenue up along the left. Roding Street curving along the right. Pierre Laporte Middle School, that opened in 1973 is still being built. You can see the baseball diamond in the park along with the bike trail. Other than that, the park was just a big empty space. The new Roding Community Centre had not been built yet, there was just a hockey rink and the wadding pool. I am not sure what is sitting where St. Conrad Catholic School's playing field is now. St. Conrad new school opened in 2012 on the same site as the old building. The school history says that St. Conrad has served Catholic students in its community since the early 1980's and this picture goes back to 1969. Across Wilson is the old Ministry of Transport yards before the area was more developed.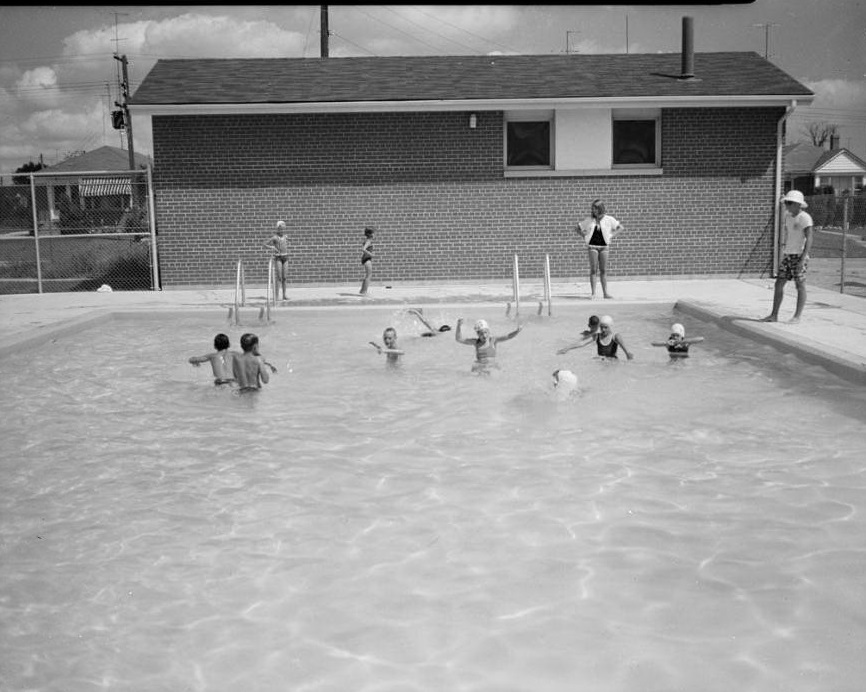 Roding Park Pool in 1966. You could take your kids for swimming lessons at the pool.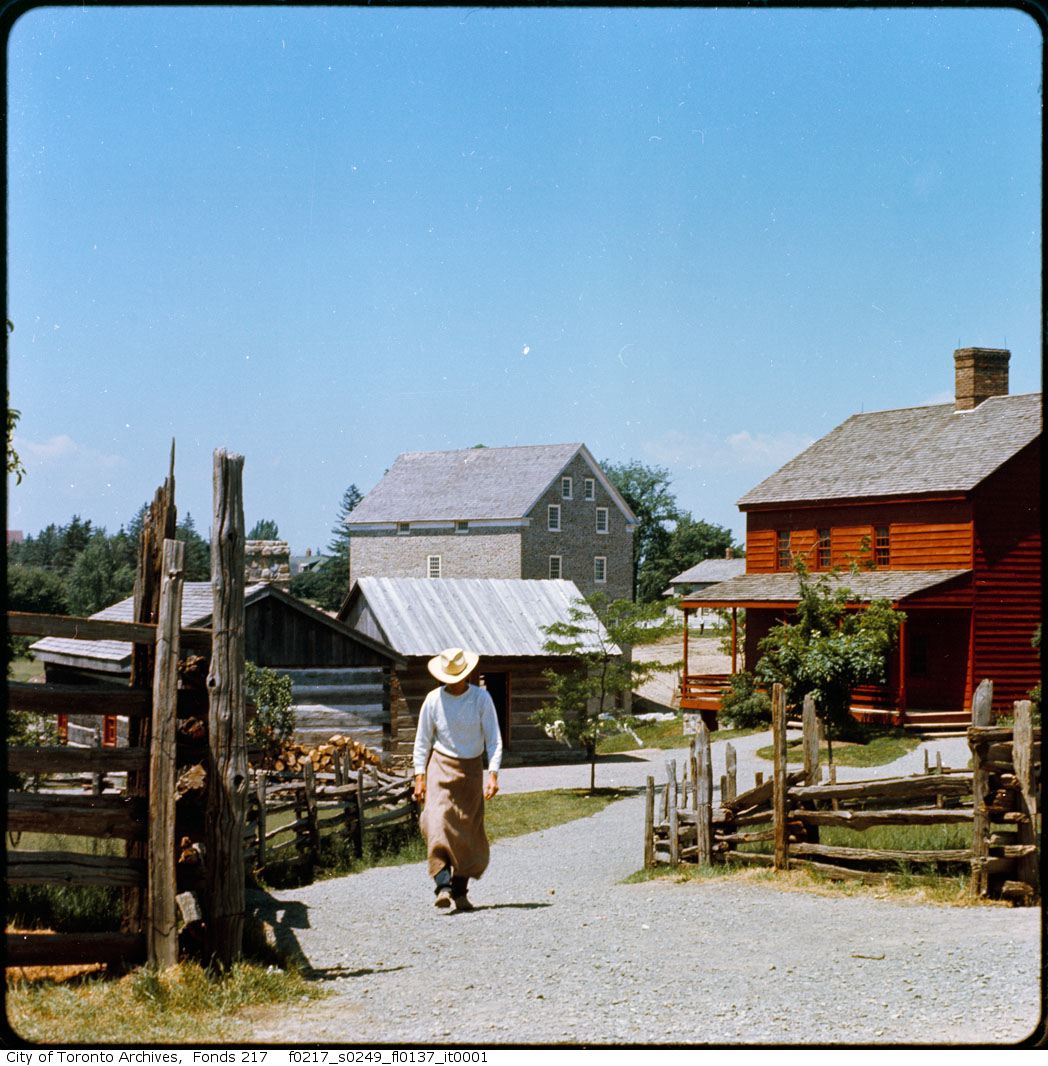 Black Creek Pioneer Village in 1963.
---
Return to Downsview 1960s Home Page
---
Since May 18, 2016


Free Hit Counter