The Keele and Wilson Area
Downsview in the late 50s and early 60s

An aerial view of the Keele and Wilson area from 1969. Click here for a larger more detailed view of the same picture. There is the Canadian Tire store down Keele by the 401. Across from the plaza was a gas station and behind it, a car lot. Keele_Wilson_1969_aerial_large.png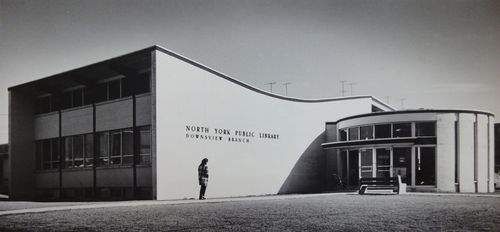 Downsview Branch of the North York Public Library. Downsview was in North York. It opened in 1962. I remember the circular ramp from the entrance. Good place for a kid to go to look at books. See Downsview Public Library - History tab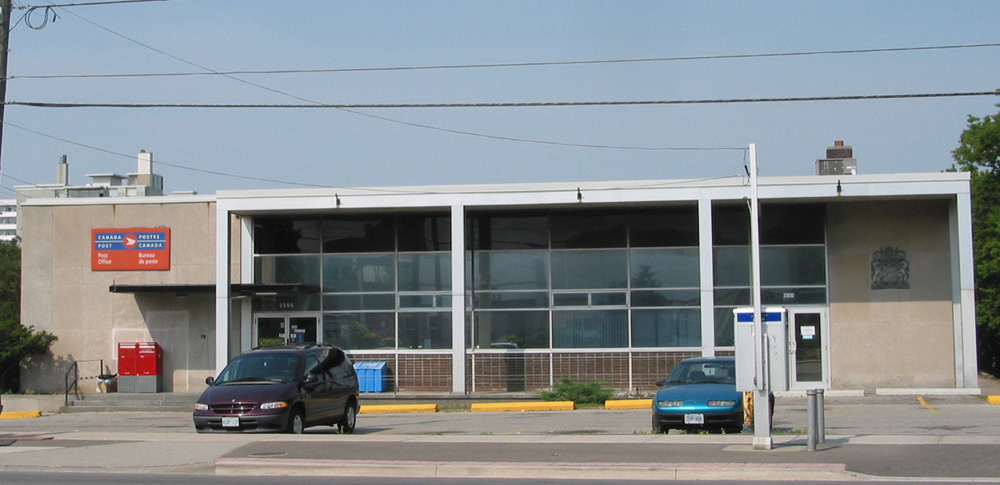 Downsview Postal Station A. Just across Keele from the library.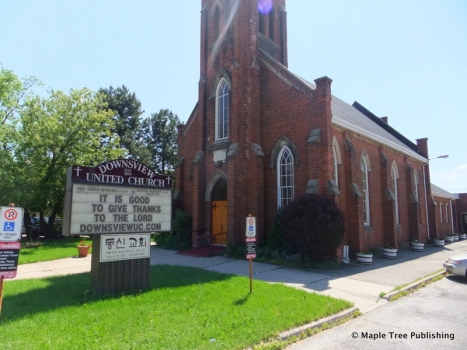 Downsview United Church on Keele Street. Built in 1870, this church is still standing in it's original location at 2822 Keele Street. See also http://www.nyhs.ca/201008-10-Newsletter-P4.pdf
Notes on the Downsview United Church from the North York Historical Society.
Keele and Wilson looking north east. The Imperial Bank was on the north west corner. You can see the old Dominion store. Later it would be replaced by a Steinberg's store.
Series 65 -Metropolitan Toronto Planning Department Library coll These next three pictures probably are from the mid-1960s.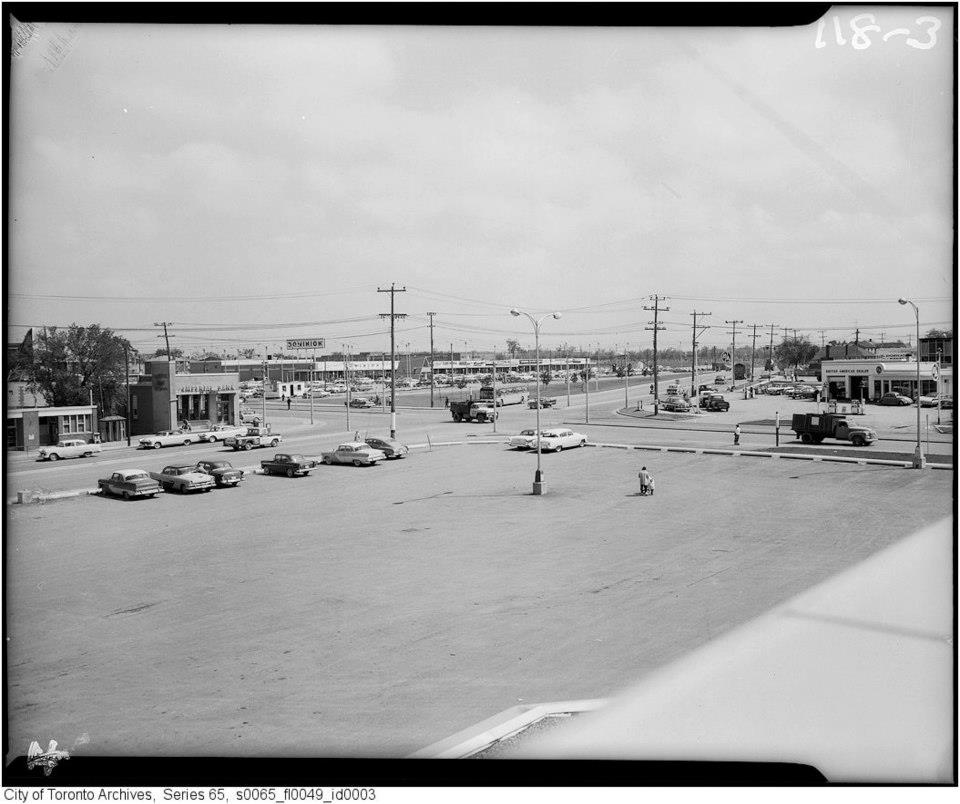 Again, the three pictures above probably go back to the mid-1960s.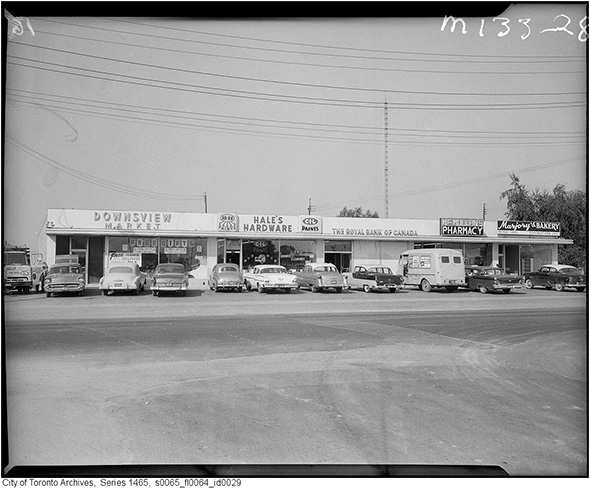 Downsview Market. Hale's Hardware. Marjury's Bakery Plaza. This plaza was a little west down Wilson, on the north side just down from the Imperial Bank. There was a driveway which led to parking behind. Mr. McMullen, the pharmacist, owned that plaza.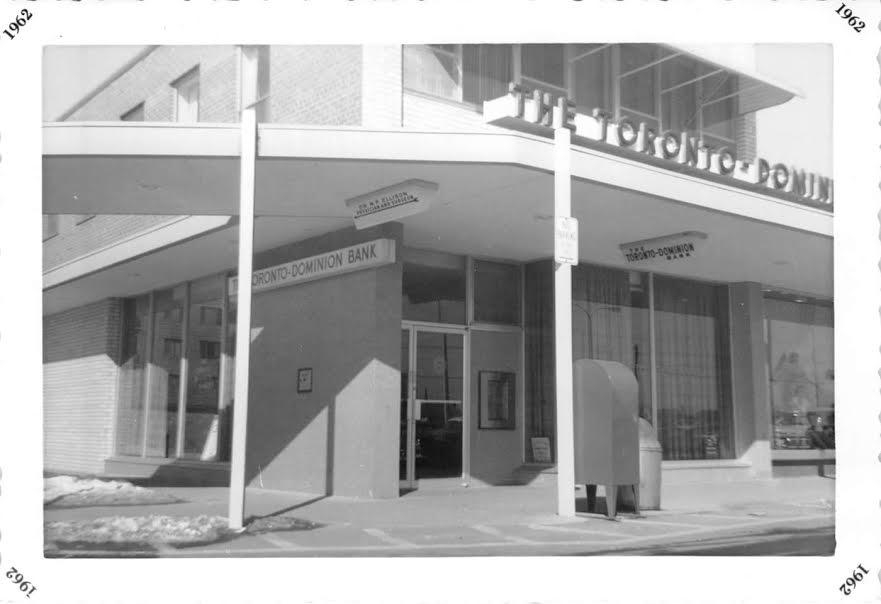 The Toronto Dominion Bank at Downsview Plaza, Keele and Wilson -- 1962. Closeby there was a Five and Dime store, kind of like today's Dollar Stores.
Then there was the Canadian Tire store just north of the 401 ... east side of Keele, south of Wilson. The Downsview Canadian Tire had big tinted tilted glass windows looking out to the west in the front. The sun would shine through in the afternoon. It had a big noisy parking lot. You could buy hockey sticks and Coleman stoves there. Just north of the Canadian Tire there was a Red Barn - south of Wilson on Keele. There was another Red Barn on Dufferin south of Yorkdale at Ranee that later turned into a record store.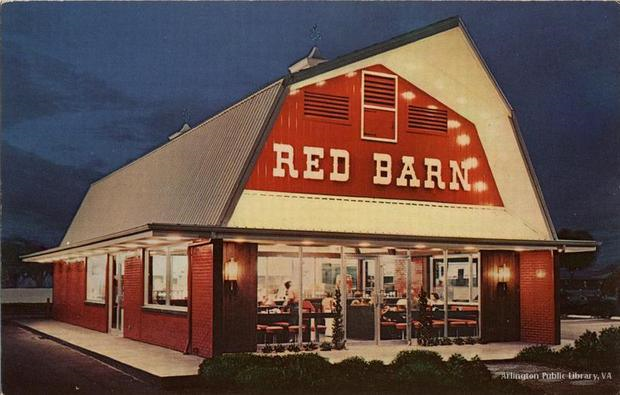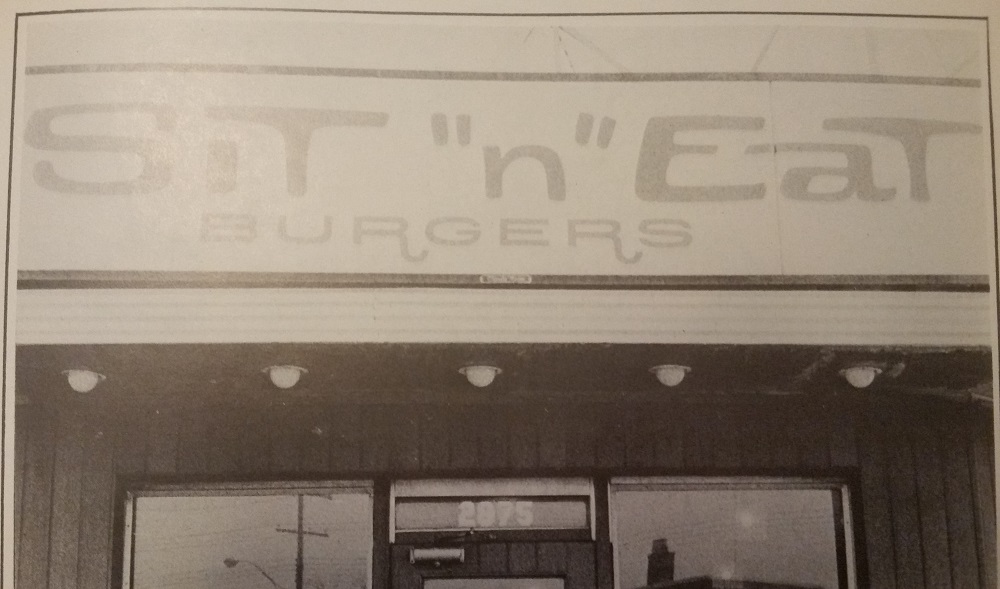 Sit "n" Eat Burgers was a classic burger joint on Keele Street, not far from Downsview Secondary School.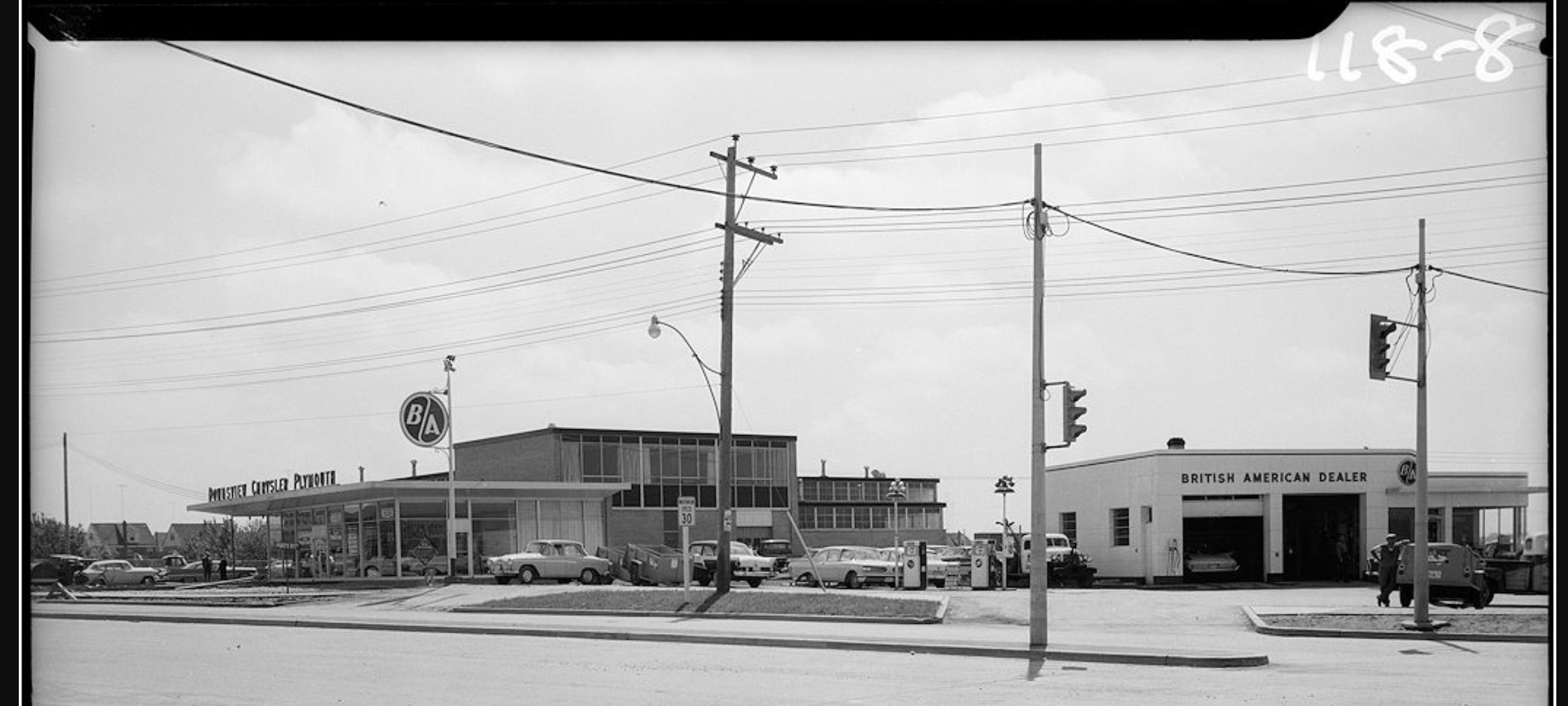 Keele_Wilson_South_East_Corner_1959s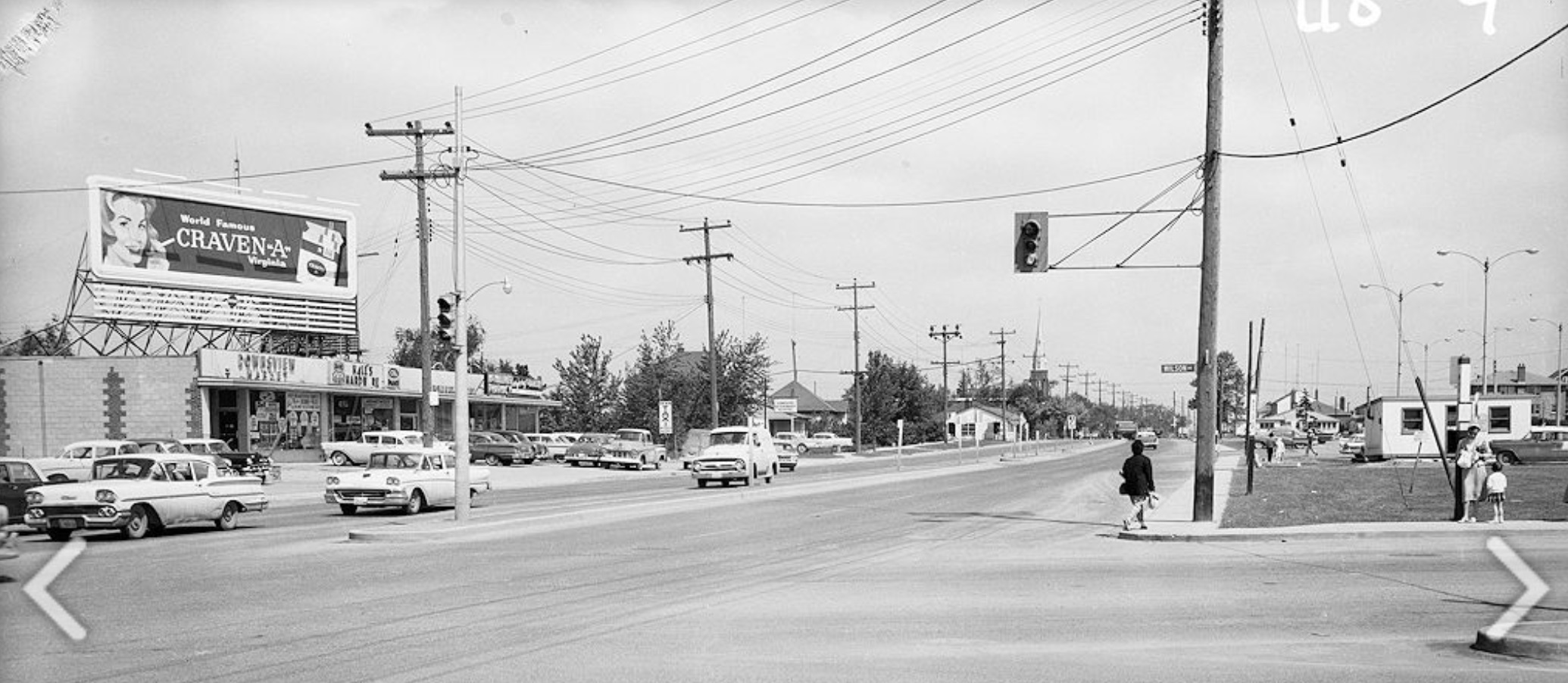 Looking_up_Keele_from_Wilson_1950s.jpg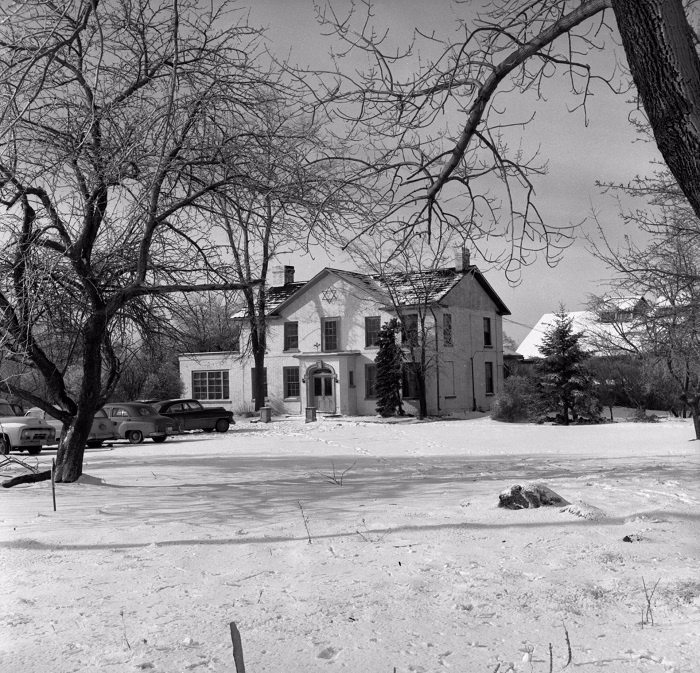 Beth Am Synagogue, Keele St., w. side, of Diana Drive. 1960s.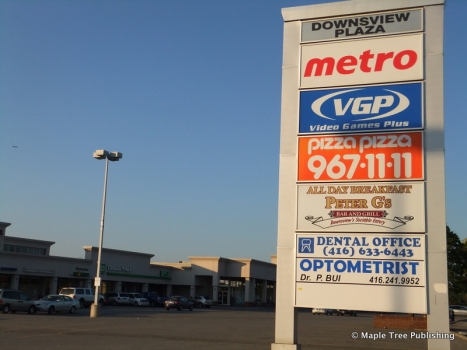 A recent view of Downsview Plaza at Wilson and Keele.
---


An aerial view of the neighbourhood between Wilson and the 401 and between Dufferin Street and Keele Street from 1962.
No Canadian Tire, and no Red Barn, by the way. This photo is more for the Anthony Road Public School crowd.
Click here for a larger more detailed view of the same picture. 1962. Wilson_401_1962_large.png
---
Return to the Downsview 1960s Home Page
---
Since May 18, 2016