Other North York Photos
Downsview in the late 50s and early 60s
Other Photos from North York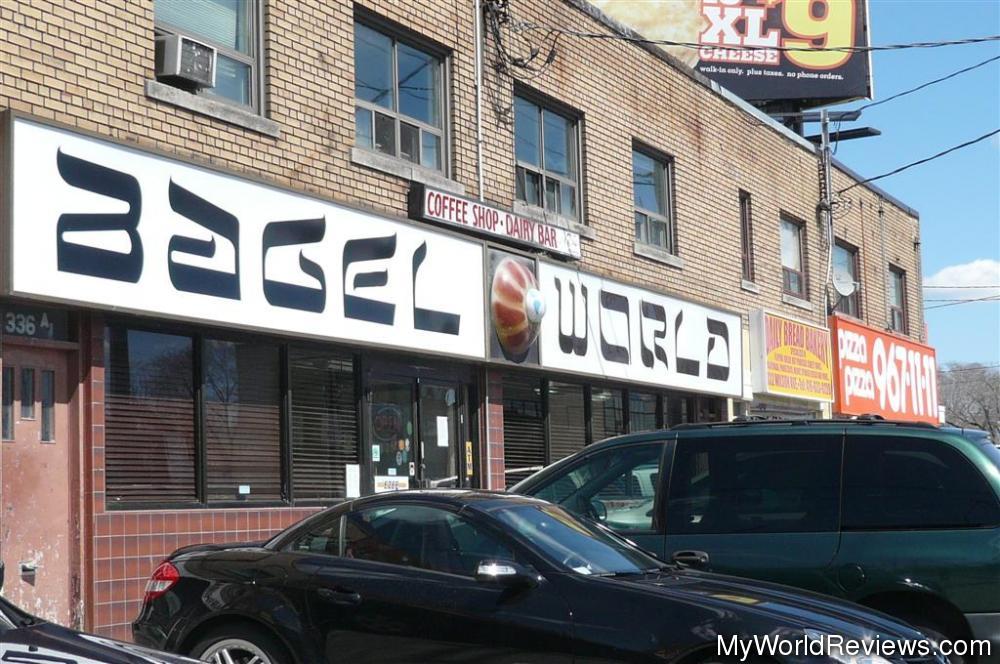 Hey, did anybody ever buy bagels at Bagel World?
What a great sign! On Wilson a bit west of Bathurst.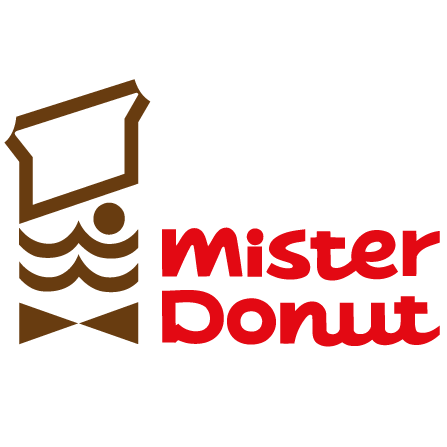 Across from the Bagel World was Mr. Donut with its WWW shaped roof. Great donuts. Nice to visit late at night. I wish I had a real photo of it.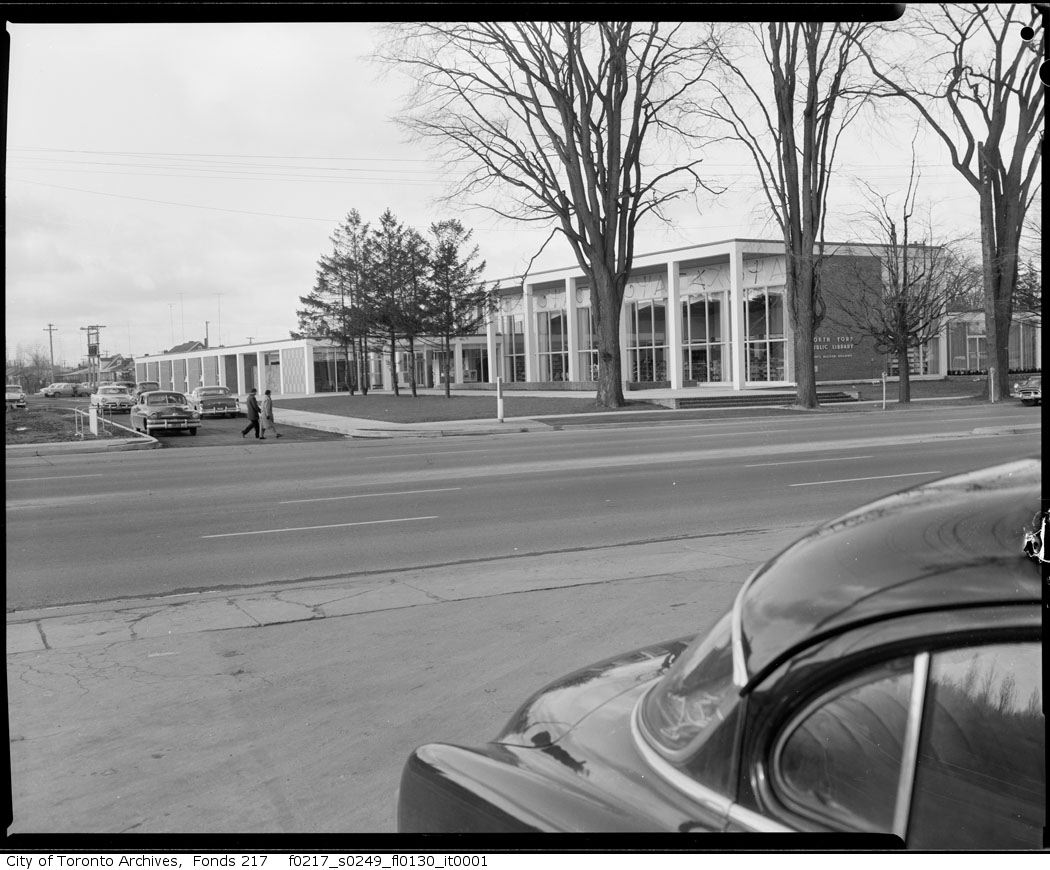 This was the delightful Gladys Allison Building at 5126 Yonge Street, the Central Library of the North Public Library system. The picture goes back to around 1960. A Toronto City Archives note associated with the photo has:
General note: Was the first library built since the creation of the North York Public Library Board. Gladys Allison was the driving force behind the creation of the library board and library system in North York. This building wastorn down in 1986 to make way for the North York City Centre, which contains the new North York Central Library. The photograph shows panels of the greek alphabet along the top of the building. When the original Central Library was destroyed, these panels were saved and have been incorporated into the main foyer of the new Central Library.
See also http://www.nyhs.ca/201103-06-Newsletter-p3.pdf
Gladys Allison, First Lady of North York's Public Library from the North York Historical Society.

North York Fire Department on Yonge Street.
Elia Street United Church (North York, Ont.)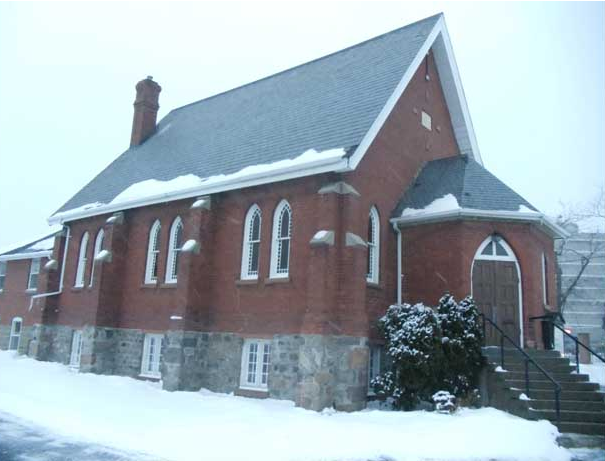 Elia United Church in North York was established in 1925; formerly Elia Methodist Church, and originally Gram's Methodist Episcopal Church; the church was located at 1130 Finch Avenue West, half-way between Dufferin Street and Keele Street, in the urban community of Downsview; Elia United Church closed in 1957, and the building was sold to the Free Christian Reformed Church in 1962. See also Downsview Avocate suggesting the brick church goes back to 1901 with a wooden structure back to 1851.
Now I always thought the southern boundary of Downsview was at the 401. Here is a map from Wikipedia showing Downsview stopping at the 401.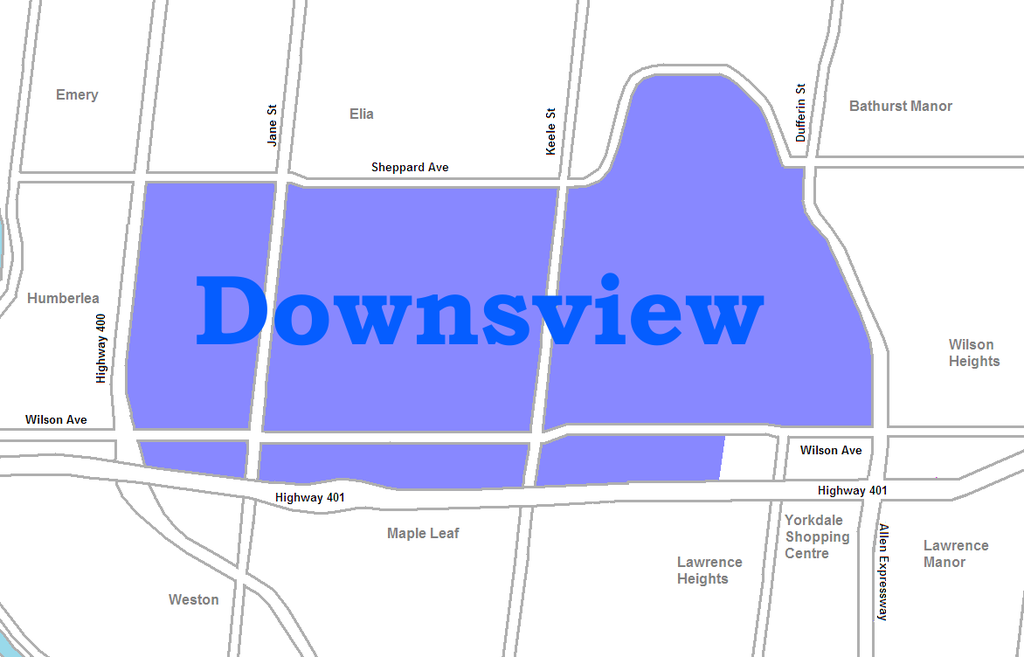 (From Wikipedia)
However, as discussed above, certainly Downsview history goes way back into the 19th century, long before the 401 was built and includes a Downsview station on Lawrence. So, I would say, this map has the history boundaries wrong, whether it has the Post Office district wrong is a different story.
Local Buses

TTC Bus transfer from 1966.

A lot of the large black and white pictures here are taken from the Toronto Public Library Archives. Visit them at .. http://www.torontopubliclibrary.ca/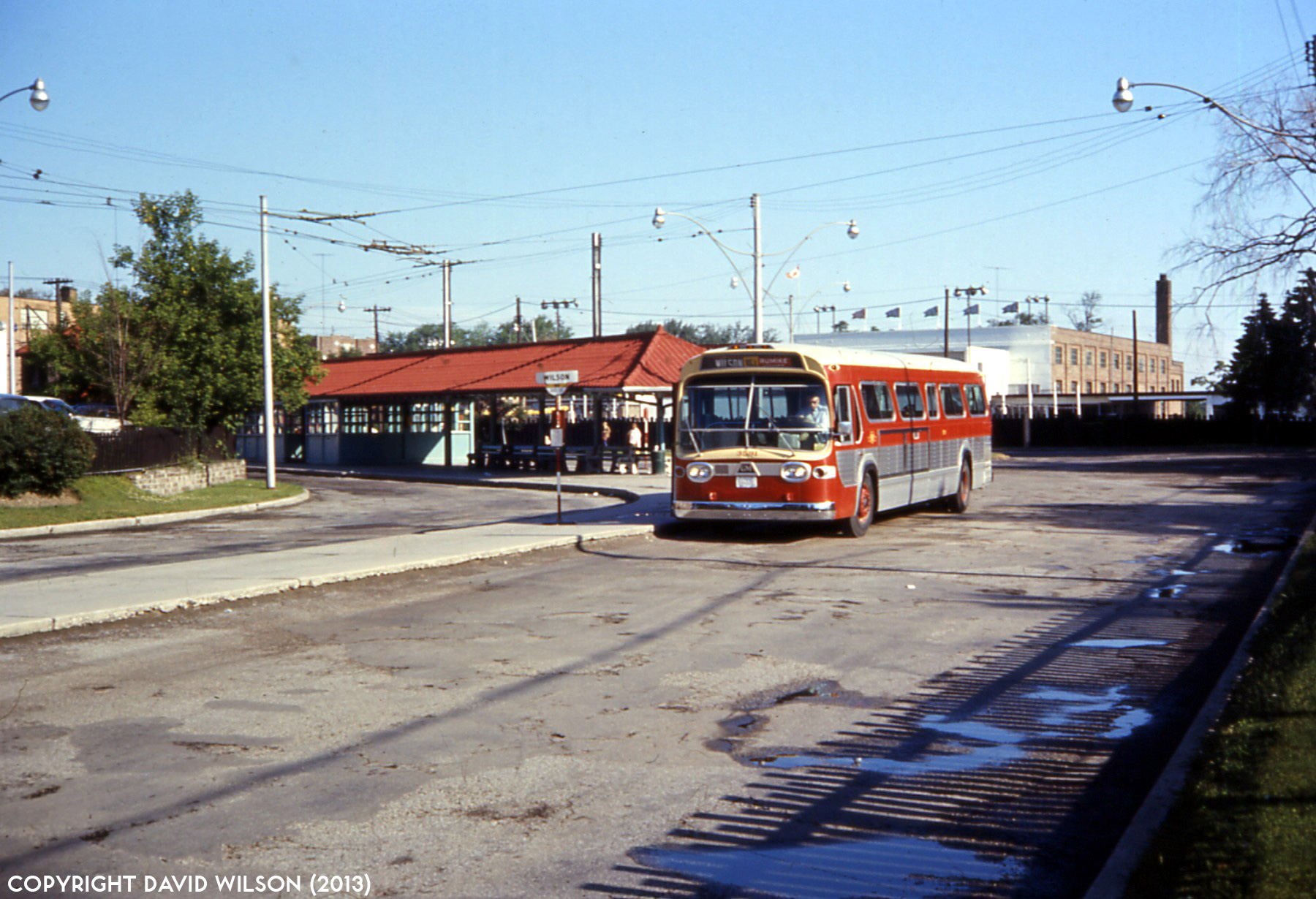 96 Wilson at the Glen Echo loop. 1968. See http://transit.toronto.on.ca/bus/routes/96-wilson.shtml

Late 50s likely?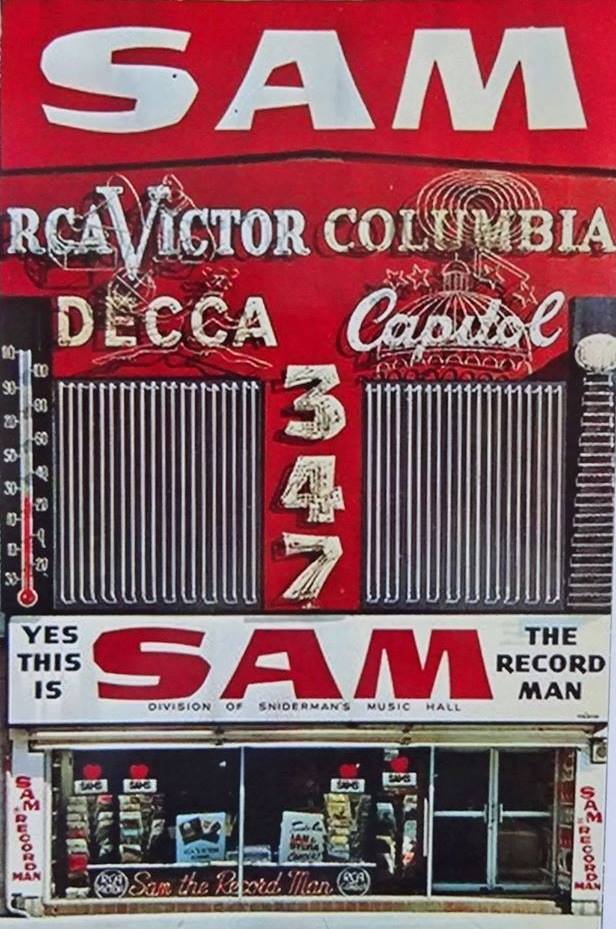 Sam the Record Man on Yonge Street. Not really North York but a nice photo nonetheless.
Best vinyl record store ever.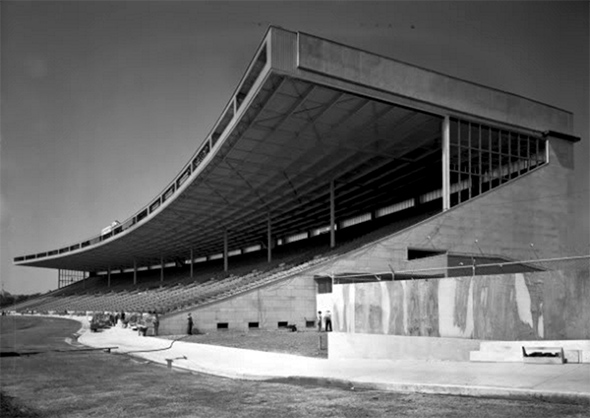 CNE Grandstand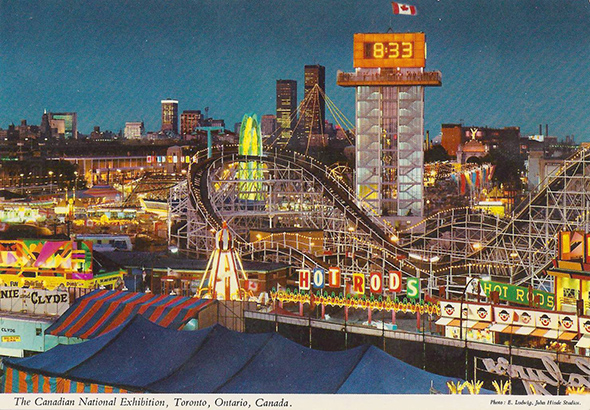 CNE Canadian National Exhibition -- The Midway at night with the Shell Oil Tower (Demolished 1985)
https://www.blogto.com/city/2016/08/10_lost_gems_of_modern_architecture_in_toronto/
---
Return to the Downsview 1960s Home Page
---
Since May 18, 2016