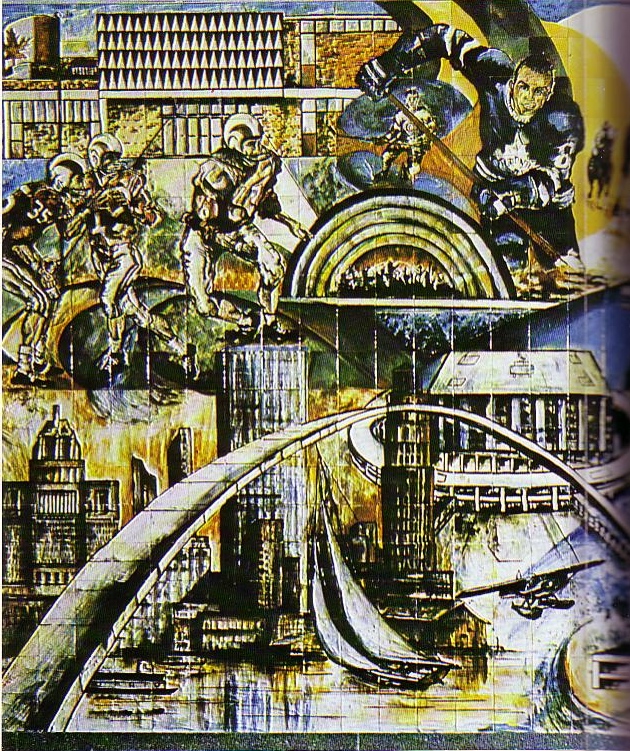 Hail to Downsview, we praise thy name,
All thy sons strive to bring thee fame,
Maroon and white our colours true,
We'll work and we'll fight to do what's right to honour you.

When our team goes (clap) down the field
You'll hear our battle cry, Rah! Rah! Rah!
In scholarship and the rest, we always are the best,
Our alma mater Downsview High

Alamen, alamen, alamendiego sandiego,
hiscus piscus, hit 'em in the kiskus,
hocus pocus, try to choke us
yeay yeay Downsview!

Oski Wi Wi, Oski Wa Wa
DSS, Eat'em Raw!


The school song was written by Jack Porter, the principal of DCI (Downsview Collegiate Institute) at the time, and it was printed in the school year book, Opus 6. Jack Porter went on to be the first president of Sheridan College.

Some students would have liked to see "All thy sons" changed to something more inclusive, like "All of us." Don't forget there's a single clap in there: "When our team goes (clap) down the field..." Alternatively to "You'll hear our battle cry," might be "We will raise our banner high,"

Can't get it out of my head now...